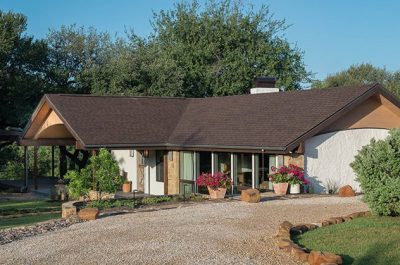 The larger 1,900 sq ft "Casa Tejas" offers a slightly contemporary 'Texana" theme. Casa Tejas' 2 Bedroom, 2 Bath set up with separate Den, Dining, Great Room, Utility/Laundry & Kitchen, all reflecting a 7 generation journey through Texas History.
From the artful front door, personally hand crafted by famed jeweler & craftsman, James Avery to the bedroom desk carefully carted cross country from the Alabama State House to the Austin area in 1854, interesting embellishments with a story await your discovery.
Details
• 2 Bedrooms & 2 baths & sleeper sofa in the den
• Each bedroom has its own bath, but access from sleeper sofa to bath is through the bedrooms
• Reichert's Bedroom with queen bed, river view across the deck, armoire, closet, and a large shower in a nicely appointed bath
• The Towne's Bedroom has a queen sleigh bed with river view across the deck, walk in closet, and a comfy size bath with a tub/shower combo.